Here is where we show some of the over 1000 installations that we have done.
C&O E9      It is SWEET! C&O/E9 with Tsunami 2 Sound (DUAL 567's), Oscillating nose light (not Mars, Gyro, Strato…OSCILLATING!)
number board lights, ground/truck lights (NO ONE HAS THESE!)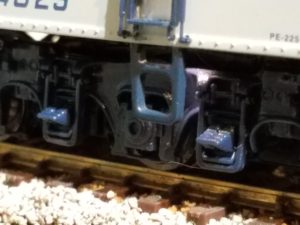 , correct cab light over the conductor (ONE OF A KIND!)
, rear interior light at the back door (JUST LIKE THE PROTOTYPE!! ALSO ONE-OF-A KIND!!!)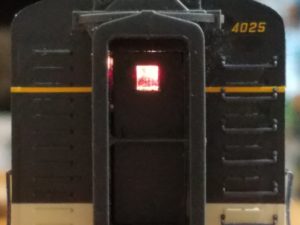 N Scale Mikado – SOUND!
Serious, all in the tender – thanks to Soundtraxx Tsunami 2 smaller package and sugar-cube style speakers